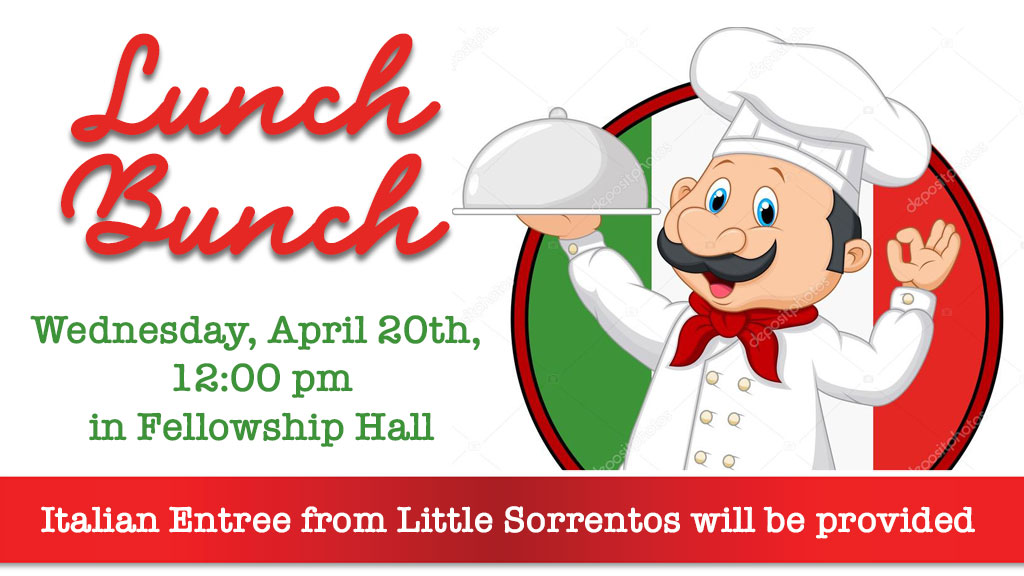 Join us for an in-person, Lunch Bunch in our Fellowship Hall: Wednesday, April 20, 2022 12:00 pm
Lasagna (both meat and vegetarian) from Little Sorrentos will be provided. 
Sign up to bring a side, salad or dessert to share.
Cost is $10 per person. RSVP and payment should be into the church office by April 13th. Join us, bring a friend, meet a new friend. All are welcome.
For more information see Bill Winsted, Elaine Heyde or Jennifer Rowe-Behun.