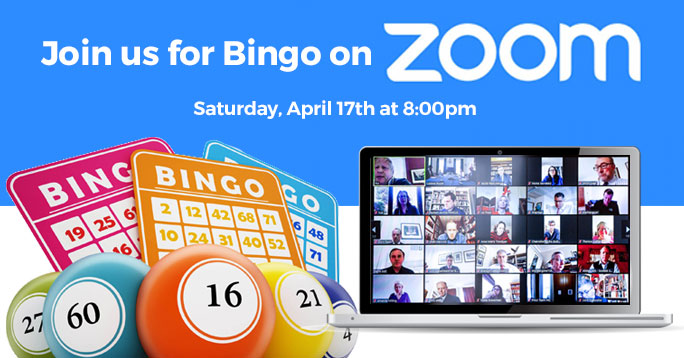 Tired of watching TV? Looking for an evening of fun? Join us for an hour of fellowship with a game of BINGO on Saturday, April 17 at 8 pm.
So bring along your cup of tea, hot chocolate, or whatever you prefer, 
print (and fill out) a BINGO card
, have something to mark your bingo card with, and bring your smile, too. The ZOOM link will arrive in an email to everyone.
(To fill out the BINGO card, choose different numbers in the indicated range for each cell in the columns.)