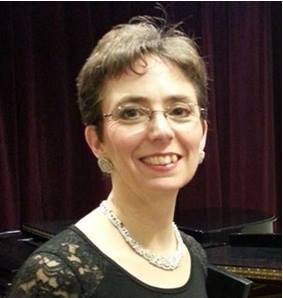 We are delighted to announce the hiring of Margery Rossi as our new youth coordinator!
Margery is a Commissioned Lay Pastor whose most recent position is as the pastor at Stony Point Presbyterian Church. Her past experience includes numerous capacities in our Presbytery, among them creating and leading the Gun Violence Response Network; the Hudson River Presbytery Peru Partnership, including travel to Peru in 2010; Mosaic of Peace conference participant, including travel to Israel/Palestine in 2014; establishing the Purple Peace Garden and planting a Peace Pole in 2013 after completing the PCUSA Peace Discernment process; and co-leading the "Changing the Conversation" events in September 2014. She has also worked in the field of HIV/AIDS, and has served as an adjunct professor in the Department of Religion and Philosophy at Mount Saint Mary College. We are certainly blessed to have her join in this important work.
At our recent Session meeting Margery expressed her delight in working with teens and her excitement in taking on this role. She has been worshiping with us since September- please give her a warm welcome when you see her.
We would also like to extend our heartfelt thanks to Alice Chin, who has been continuing to fill this role long after she had expected to be.