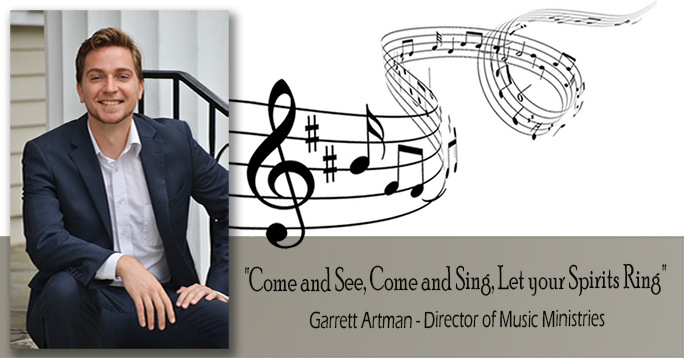 The music room is organized, our groups are rehearsing, and I've got a few Sundays under my belt here at FPCY. All of our groups have had new people participate and absolutely love the work we're doing.
This month, I wanted to reflect on why we sing/ring in church, and how participating in the music ministry can really offer so much more than musical fulfillment.
Opportunity to participate in Worship There's no better way to connect yourself to the worship experience. It's exciting to create music out of the Word of God, and it's fulfilling to be a part of the service.
Service to others Music is going to bring light and hope to those who need it. It could be playing a favorite hymn that someone remembers from their youth, or singing Christmas carols at a local nursing home, you can participate in a meaningful way.
Building Relationships We have many people assisting with our choirs who are amazing mentors in music, faith, and life. For these leaders, it's about more than the music- it's about the community.
It's a practice of self-betterment "I can't sing", "I can't read music", "You don't want me", I've heard them all! Look, here's the thing: If you can speak to me and tell me "you can't sing" you really can, I just heard you use your voice. Maybe you can't read music YET, but that's why we have this wonderful opportunity to learn. Music is another way for you to face your anxieties, to discipline yourself by learning something new. Music is the total package for your trip to self-betterment; providing cognitive benefits, improved hand-eye coordination, body awareness, social interaction…
Should I keep going? We want you here with us to share your story and to build one together. Our "Come and see, come and sing, let your spirits' ring" initiative has brought many new people into our ministry, as well as those returning from previous seasons. We have two new groups starting here at FPCY. A tenor and bass chorus called "HIMSingers" where we can explore the wonderful world of barbershop repertoire and fundamentally learn what it means to be a tenor or bass, and "Bel Suono" meaning "beautiful sound", FPCY's premier treble choir consisting of altos and sopranos. Rehearsals will be starting in October! No experience necessary.
If you would like any more information about the music program, email me at garrett@fpcyorktown.org, or you can reach me via church phone line (ext. 5).
~Garrett Artman, Director of Music Ministries