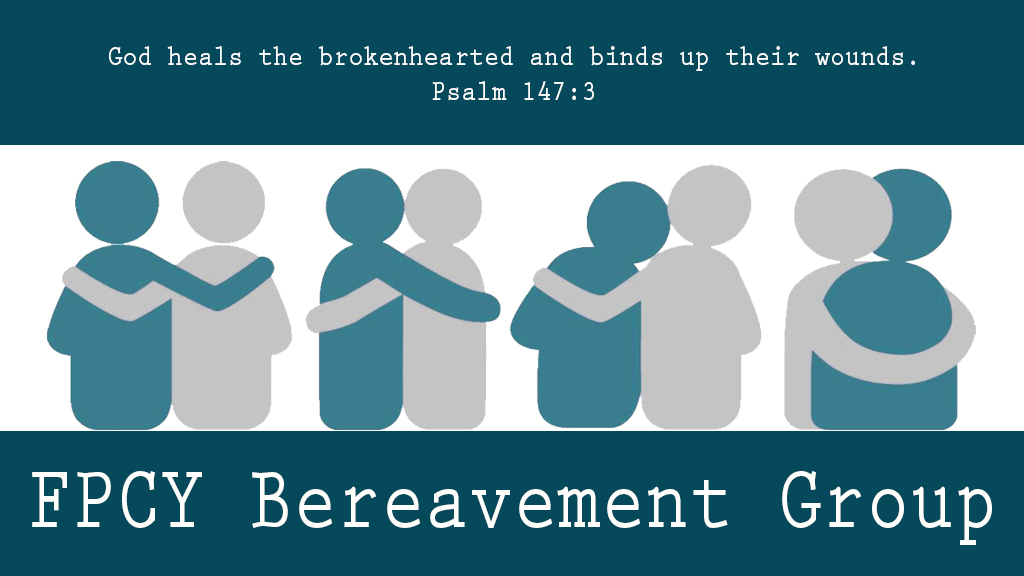 NEW Bereavement Group
Starting Monday, October 24, 10:00am
Grief is the natural reaction to loss. Grief is both a universal and a personal experience. Individual experiences of grief vary and are influenced by the nature of the loss. Some examples of loss include the death of a loved one, the ending of an important relationship, or the loss of connection to family and friends due to illness or the COVID pandemic.
Experts advise those grieving to realize they can't control the process and to prepare for varying stages of grief. Understanding why they're suffering can help, as can talking to others and sharing thoughts and feelings in a welcoming and safe place.
To that end, our Church is offering a weekly (this is a change from the original schedule) Bereavement Support Group starting Monday, October 24, from 10 a.m. to 11:30 a.m. for nine sessions. Facilitating the group will be Judy Chessa and Dolores Vidal-Roy. Please contact Judy or Dolores to register or if you have any questions.
(October 24, November 7, November 14, November 21, November 28, December 5, December 12, December 19, December 26)