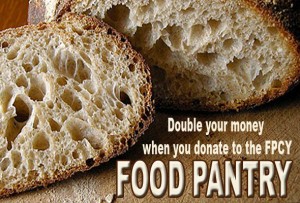 FOOD PANTRY MATCHING GRANT UPDATE
Give to the food pantry so that your gift may be matched.
So far this year, nearly $4,000 has been given to the food pantry. Our goal each year is at least $10,000. Help us reach our goal by December 31st.
Gifts may be made online or by placing gifts in the offering plate marked "Food Pantry" or dropping off gifts at the office during the week.