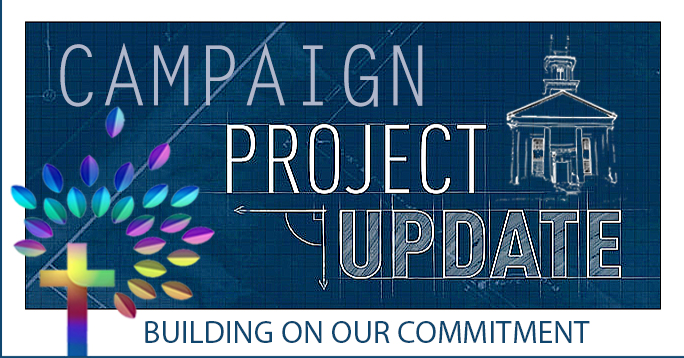 It's been an exciting summer around the church for our capital improvement projects! Here are some of the projects that are complete or nearly complete:
A new roof (which now matches the sanctuary roof) with new gutters
A new accessible office entryway will soon be complete
The music room has been refurbished
Solar panel installation is nearly complete
The preschool rooms have been cleared and will soon be refurbished
We have more exciting projects in the planning stages — and the support and generosity of the congregation makes all of this possible. It is an exciting start to our fall programs
If you haven't yet made a commitment, please prayerfully consider participating in this campaign for the present (and future) of our ministries of faith.
Pledges can be made via myFPCY.org.
One time gifts can be also be made.
~Gratefully, The Campaign Project Management Team