Adult Ed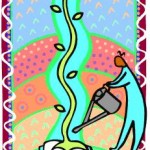 The FPCY Adult Education Program provides a variety of interest areas to help better understand our faith in the world around us.
Sessions will run Sunday mornings at  9:30 AM , in the lounge, between services;  and  some sessions will repeat on Wednesday nights, and Thursday mornings as needed.
The Women's Bible Circle offers monthly women's Bible study  on the first Wednesday of each month at 10:30 a.m. in the lounge (Room 15).
Adult Ed
What a thought-provoking Advent Study! Did you know that Jesus' lineage included a woman who disguised herself as a prostitute to trick her  father-in-law  into meeting his responsibility to his community? That's the story of Tamar, which we read in this week's lesson. Next week promises to be just as provocative -- read Chapter 2 in the book of Joshua and join us for conversation on Sunday morning at 9:30, next Wednesday evening at 7:30 or next Thursday morning at 10:00.
Adult Ed
Current and Recent Adult Ed Topics