The current (or most recent) meeting are listed here.
Youth Meeting Tonight, September 18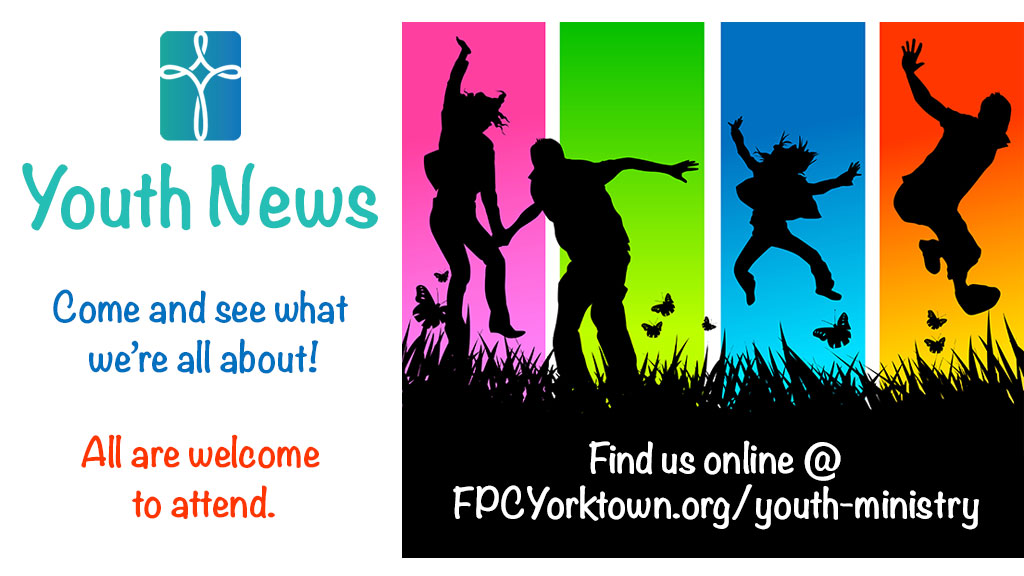 Youth Groups are back in action tonight!
6th-8th graders, join us from 5:30 – 7 pm
9th-12th graders, come from 6:30 – 8 pm
In that half hour overlap, we'll eat dinner together – we're having Mac and Cheese! (both gluten and dairy free options will be available)
We'll play games (like "Did they Pumpkin Spice That?") and talk about what kinds of activities and service projects we want to do this year.
So join us this evening!
Please feel free to reach out to Steph Hare, Director of Youth and Intergenerational Ministries at 914-826-1227 or stephanie@fpcyorktown.org with any questions.
And mark your calendars for these upcoming Youth Group dates: October 2nd and 23rd