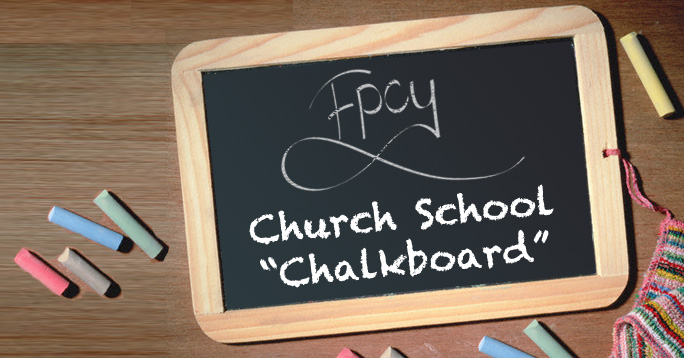 Happy Spring to all of our Sunday School families! Throughout March, we have been learning about The Prodigal Son in our rotations through Art, Bible Skills and Games, Cooking and Science. As we approach Easter, our lessons will focus on The Last Supper. We hope your kids will be joining us for Palm Sunday crafts, but please note that there is no Sunday School scheduled for Easter Sunday.
Several parents have mentioned that they've enjoyed the photos and posts that our teachers and shepherds have been sharing on MyFPCY.org (Realm) over the past few weeks in an effort to keep you better informed about all of the fun that goes on in Sunday School. If you aren't sure how to navigate Realm or use the app, we can help!
As the end of the school year quickly approaches, we are already beginning to plan for next year. If you've ever considered joining our amazing team of teachers, shepherds, youth assistants, and snack coordinators, please speak with one of us over the next few weeks–we'll be happy to talk with you about the Sunday School program and highlight some of the different ways you can make meaningful connections with the kids in our church.
~Peace, Bridget Bentley, and Abby and Andy Cross, Co-Superintendents