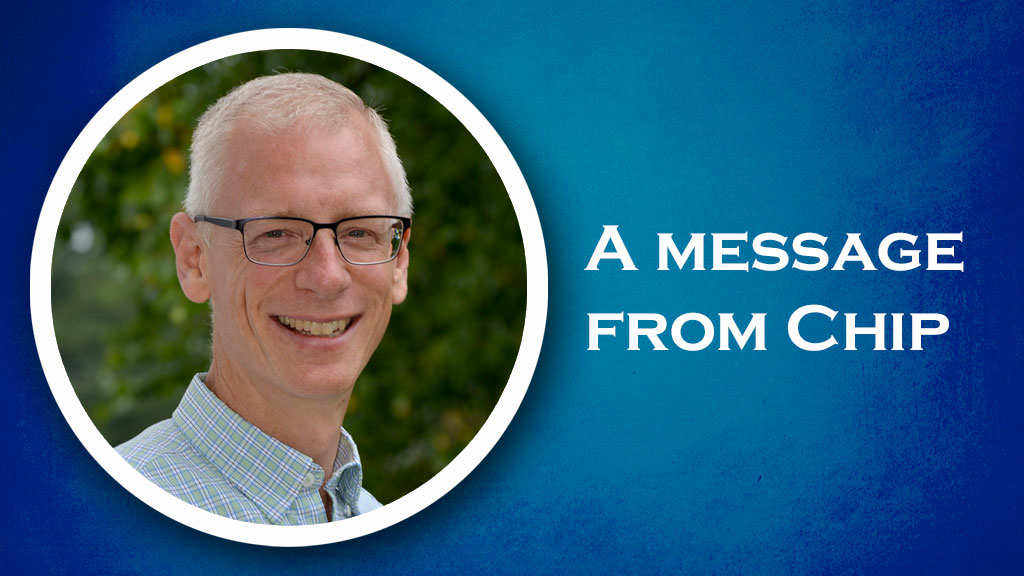 I keep hearing some of the lyrics to John Denver's song, "Leaving on a Jet Plane", as I'm packing for my pilgrimage in Scotland.
All my bags are packed, I'm ready to go…
'Cause I'm leaving on a jet plane
Don't know when I'll be back again
I actually do know when I'll be back again, October 1st. But in the meantime, I'll be Living at the Pace of a Pilgrim (the theme of my sabbatical) for the month of September, walking the West Highland Way, climbing Ben Nevis, exploring the Isle of Mull and its ancient standing stones and other ruins, spending a week on the Isle of Iona, and certainly drinking whiskey from its birthplace. My bags are packed. I'm ready to go. The plane leaves soon.
But before Tami and I jet away, I am grateful to our church's leadership that our ministry continues at FPCY, even while we are gone. I'm grateful for the work of so many to begin a new program year of ministry: Sunday school, Faith4Life, Fellowship events, along with the ongoing work of the Food Pantry, JanPeek, Noontime meal, the Garden of Hope, Deacons and our Mental Health & Wellness Team, the care of the church facilities and finances.
I'm grateful for all the ways we share our story online for the world to see. I'm grateful to the staff for their faithful work and partnership with you all. And I'm grateful for all who will be handling pastoral issues, if they arise, as well as all of the supply preachers and worship leaders. Our ministry continues because of the shared commitment we have to share the gifts of God's love and grace.
Before the plane takes off and I lose my signal, please hear me say, Thank you!
My sabbatical has been guided by three ideas in particular that I shared in my sermon on Sunday, August 27. The first is the title of Kosuke Koyama's book, Three Mile an Hour God. Koyama writes, "Love has its speed. It is a spiritual speed. It is a different kind of speed from the technological speed to which we are accustomed. It goes on in the depth of our life, whether we notice or not, at three miles an hour. It is the speed we walk and therefore the speed the love of God walks."
The second quote that guided my sabbatical plan comes from author Pico Iyer. "We travel, initially, to lose ourselves, and we travel, next, to find ourselves. We travel to open our hearts and eyes. And we travel, in essence, to become young fools again – to slow time down and get taken in and fall in love once more."
The third is found in Stories of Practicing Congregations. The authors write, "A pilgrim's goal is not to escape life, but to embrace it more deeply, to be transformed wholly as a person, with new ways of being in community and new hopes for the world."
I invite you to read and re-read those quotes and listen to them. That's what I'll be doing over the next three weeks during my travels in Scotland. I'll be listening to them over and over again to help me connect more deeply with how God is present in and around me. I'll be listening to them in my conversations with Tami and others we meet along the way. I'll be listening to them at the pace of a pilgrim, three miles an hour, to see how God is walking with me, renewing me, showing me things about myself and my call to ministry.
I hope you will pray for me as I will for you. I also hope that you will build some new connections in the life, ministry, and community of our church this fall. Come to the worship service and picnic on September 10. Join a Sunday school and Faith4Life class to grow in faith. Find a way to enact God's love and grace in our outreach. Deepen your stewardship commitment to Pray, Engage, and Give so that faith and life move beyond transactions and tasks into experiences of the divine in all parts of life. I believe that doing those things will help us all know God more clearly in our lives and not just when we are away.
I'll look forward to sharing my adventures with you when I get back, as well as hearing about everything you've experienced too. I've been looking into plans for how we might go on a pilgrimage walk together next summer. Stay tuned for that when I get back.
Thank you again for the opportunity to seek rest and renewal as I journey in the days ahead.
~Chip