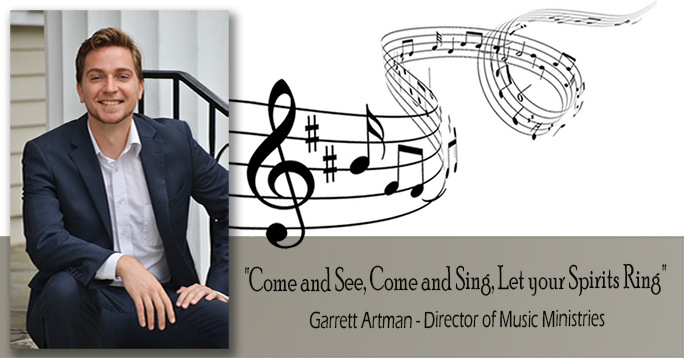 "The silencing of choral groups could hit hard since an estimated 54 million people — or 1 in 8 Americans — sing in some type of choir, according to a 2019 study made for the group Chorus America." (Cincinnati Enquirer)
In my opinion, we've managed very well at our church. Thanks to the efforts of many, we've seamlessly transitioned into an online worship format and while everyone was caught off guard – nobody lost their footing. Our virtual music offerings have provided comfort, fun, and the perfect amount of frustration for all of us to be proud of what we can achieve. Not only that, but did you know our performances are being shared for nursing homes across the country to provide comfort for the residents? For centuries singing has been used as a symbol of hope, community, and joy; a tool of reconciliation, justice, and peace. Even now in the season of isolation, music still brings us together virtually, but what about singing in person? The irony of our situation is not lost on me…in a time when we need singing most, we're told it's the one thing we can't do.
These past five months have felt like a mix of 10 years and 10 days. The continuous spigot of seemingly contradictory information leading to short-sighted decisions has certainly left me a little confused, even a little jaded. When will things go back to NORMAL? As much as I wish there was an answer to that question, the fact is: nobody knows yet. However, thanks to some heroes in the science and music communities, there are new opportunities and new concrete information for us to use when making decisions about getting back together. An aerosol study commissioned by the National Federation of State High School Associations (NFHS), the College Band Directors National Association (CBDNA) and a coalition of more than 125 performing arts organizations has generated a second set of preliminary results that provides further optimism for mitigating the impact of COVID-19 on performing arts activities.
The preliminary results are reassuring! We're in week five of a six month study but some key takeaways for us are:
A mask must be worn (a special singers mask is ideal)
6 feet social distancing rules should be observed
Rehearsals should not exceed 30 minutes
Outdoor, or a space of large volume, is best
If you are interested in learning more about this study, and continuing the discussion of re-opening our music program, please contact me at garrett@fpcyorktown.org.
"My life flows on in endless song;
Above earth's lamentation,
I hear the sweet, though far-off hymn
That hails a new creation"
~Yours in music, Garrett