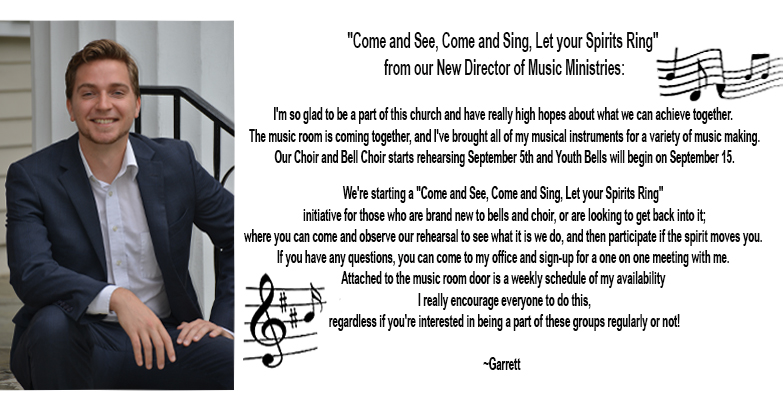 Our
Choir and Bell Choir starts rehearsing September 5th
and
Youth Bells will begin on September 15.
We're starting a "Come and See, Come and Sing, Let your Spirits Ring" initiative for those who are brand new to bells and choir, or are looking to get back into it; where you can come and observe our rehearsal to see what it is we do, and then participate if the spirit moves you.
If you have any questions, you can come to my office and sign-up for a one on one meeting with me. Attached to the music room (Room 14) door is a weekly schedule of my availability – I really encourage everyone to do this, regardless if you're interested in being a part of these groups regularly or not!
~Garrett