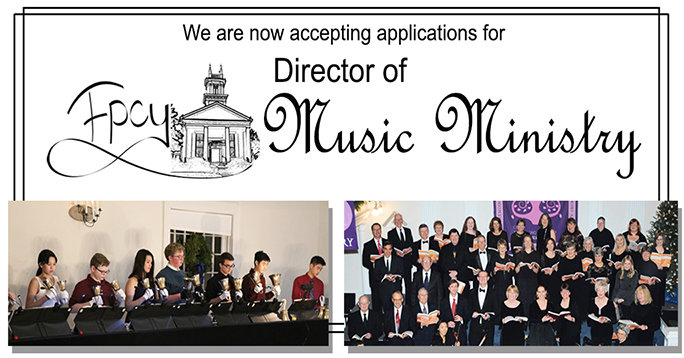 We're excited!
The DMM Search Committee continues actively looking for our next Director of Music Ministry. To date, we have received 30 resumes from interested applicants.
We have conducted a dozen brief phone interviews, and have scheduled nine in-person or skype interviews with promising candidates.
We expect to begin holding auditions in the next month!
You can read our position posting, and please feel free to continue to spread the word! As always, we appreciate your support and prayers through this process.
~Beth Gruber and Christie Herman, co-chairs