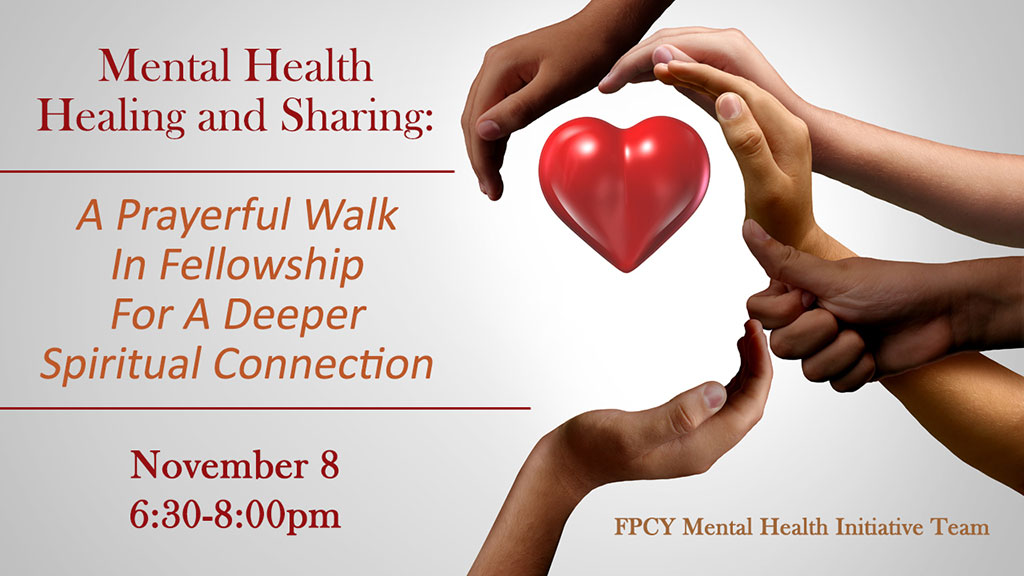 MENTAL HEALTH HEALING AND SHARING:
A PRAYERFUL WALK IN FELLOWSHIP FOR A DEEPER SPIRITUAL CONNECTION
Monday, November 8, 2021 6:30 – 8pm
 The holiday season is fast approaching.  For many, this is a time for festivities with family and friends. For others, this time can bring on or worsen feelings of anxiety and depression.
The Mental Health team is inviting all interested to an evening of fellowship. With scripture as our guide, we will discuss what impact mental health challenges have had on our lives and how are we dealing with these challenges. We will explore what healing looks like to each of us and what techniques we use to help us heal. At the end of the evening we will work together to create our own poem of healing.
Program will be offered hybrid (in person and zoom). Sign up here.