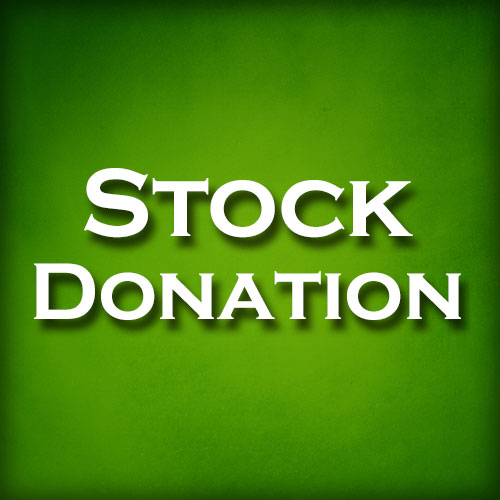 Contributions of stock that have appreciated in value potentially provide both a tax deduction and avoidance of capital gains taxes for the donor.
In order to make a stock gift to the church, you will need to arrange a DTC transfer of the shares from your bank or broker to our Fidelity stock contribution account.
The steps are as follows:
Provide your intentions in writing to your broker/banker. Information to be included is:

The full name and ticker symbol of the company whose shares you are contributing
The number of shares to be transferred
The church's full name and address: First Presbyterian Church of Yorktown 2880 Crompond Rd., Yorktown Heights NY 10598
The church's Fidelity Stock Contribution account information: Account # Z73-822060; DTC 0226
Any other instructions as required by your bank or broker.

Please notify the office at 914-245-2186 or by email to let the church know of the impending transfer.
If you would like your contribution to be used for a specific purpose, such as to increase the endowment fund, please provide your instructions in writing, either via email, or by mail to the address above.
It is your responsibility as the donor to provide the fair value of non-cash property such as appreciated securities for income tax purposes. For purposes of recording your gift, if you have not already provided us with the value, we will determine a value based on the average of the high and low market price on the day of transfer in accordance with IRS regulations. We will ask that you will confirm this valuation is correct.
We ask also that you please consult your tax professional or financial adviser as needed prior to initiating any financial transactions.
If you have any questions, please contact the church office at 914.245.2186 or by email at office@fpcyorktown.org.