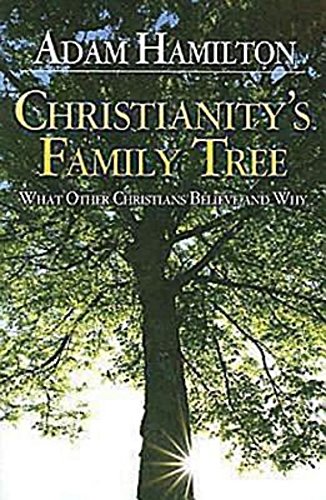 Join us for our Thursday morning Lenten adult ed study. We'll be reading Adam Hamilton's Christianity's Family Tree. Through our study of the beliefs and practices of Orthodoxy, Catholicism, Lutheranism, Presbyterianism, Anglicanism, Baptists, Pentecostalism, and Methodism we will learn, as Adam Hamilton puts it, that in this family tree, "we are all nourished by the same sap, connected to the same trunk, anchored by the same roots."
Hamilton gives us a brief history of each, outlines major beliefs and describes things we can learn from that tradition that will strengthen our own faith. Join us for one Thursday or every Thursday-all are welcome!
Thursdays at 10:00 am in the lounge beginning February 11.