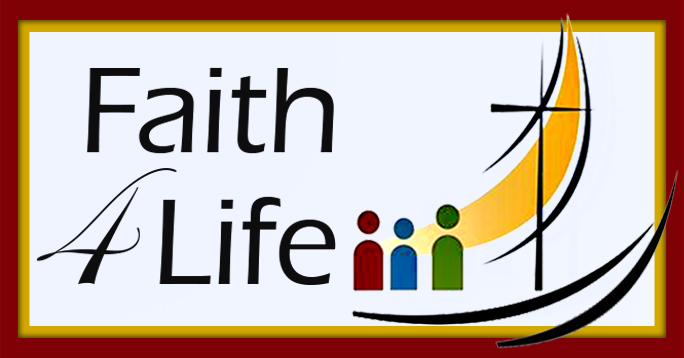 That song was a hit for a group called The Tempos during the summer of 1959. It has been recorded many times since and in 1973 was on the soundtrack of the film American Graffiti. This has been such an unusual summer that it's hard for me to realize that it's September already!
Our Thursday morning discussion of The Divine Dance by Father Richard Rohr will end on September 10 (Tropical Storm Isaias wreaked havoc with our schedule). Tim Lupfer will be joining us on October 1 to reprise his talk, Epidemics and Christianity: A Long History. We'll be choosing our next topic in the coming weeks. Check the Sunday bulletin and/or our website for an announcement.
Tuesday mornings beginning September 1 we are discussing How to be An Antiracist by Ibram X. Kendi.
You are welcome to join these groups at any time, and you can drop into the Thursday morning session as a "one time" visitor—the discussion is focused on the film clip watched during the session (unlike the Tuesday group where the discussion is focused on the book). Contact Tami to be included on the distribution list for the Zoom links.
Please consider signing up for the free webinar offered by Presbyterian Outlook on September 15 at 2 PM. The title is Holy Imagination + Race: How the Church Can Be a Healing Force in America's Racial Divide. Find more information.
The Women's Circle will begin the Presbyterian Women's curriculum Into the Light: Finding Hope Through Prayers of Lament on Wednesday, September 9 at 10:00 AM. For the rest of the year we'll be meeting on the first Wednesday of each month.
This fall we'll be starting Sunday morning Faith4Life on September 20th. The classes will begin at 9 AM and end at 9:45, just before the 10 AM worship service. We'll be working our way through 100 Things Every Child Should Know before Confirmation: A Guide for Parents and Youth Leaders. We'd like to use the book as a basis for daily devotions-you'll be hearing more from us about that soon!
Our Disciple Bible study groups are forming and reforming. Interested in beginning with Disciple I? Let Tami or Chip know of your interest.
Help us "Bring the Bible to Life" with your artistic imagination.
What would you like to read? Discuss? Learn? Do you have a topic that you'd like to present, one with ties to your own faith journey?
Email Connie or Tami with your suggestions.
~Connie Knapp, for the Faith4Life Planning Team