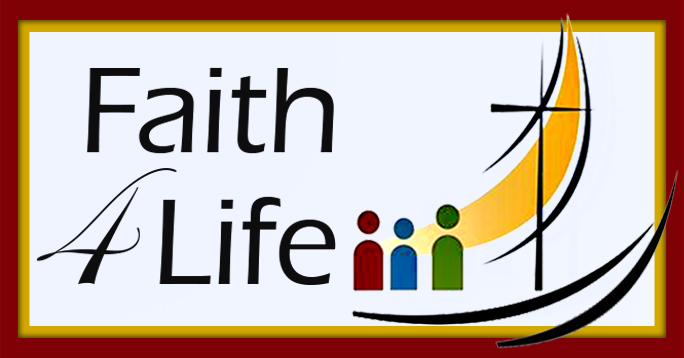 "Ob-la-di, ob-la-da, life goes on" and so does Faith4Life
So sang the Beatles in this Lennon-McCartney song from 1968. Some of us might remember the song from the first time around, some might have heard it on an "oldies" station, and some might have no idea at all!
And so life does go on, even in the time of coronavirus. Like everyone else, our Faith4Life groups are meeting on-line.
Tuesday morning at 10 AM a group is reading and discussing Amy-Jill Levine's Short Stories by Jesus, a book examining Jesus's parables. Dr. Levine is a Jewish New Testament scholar at Vanderbilt Divinity School. She delights in helping us see how first century Jews would have heard Jesus's teachings.
Thursday morning at 10 AM a group is watching a film series entitled Resurrection Now: Delighting In Our Salvation with Father Richard Rohr. Father Rohr is a Franciscan priest and the founder of the Center for Action and Contemplation in Albuquerque New Mexico.
You are welcome to join these groups at any time, and you can drop into the Thursday morning session as a "one time" visitor—the discussion is focused on the film clip watched during the session (unlike the Tuesday group where the discussion is focused on the book). Contact Tami to be included on the distribution list for the Zoom links.
Your Faith4Life planning team is looking at continuing programming through June and into the summer. We're considering a book discussion (perhaps the Chronicles of Narnia by C. S. Lewis), a series on spiritual resilience and practice for challenging times, a series on financial management strategies.
We're also thinking of offering a noon-time session-let us know if you would be available and interested (yes, you who are reading this!).
What would you like to read? Discuss? Learn? Do you have a topic that you'd like to present, one with ties to your own faith journey?
Email Connie at connie.knapp@icloud.com or Tami at tami@fpcyorktown.org with your suggestions.
May we all stay well and feel God's comforting arms surrounding us during this difficult time.
~Connie Knapp, for the Faith4Life Planning Team