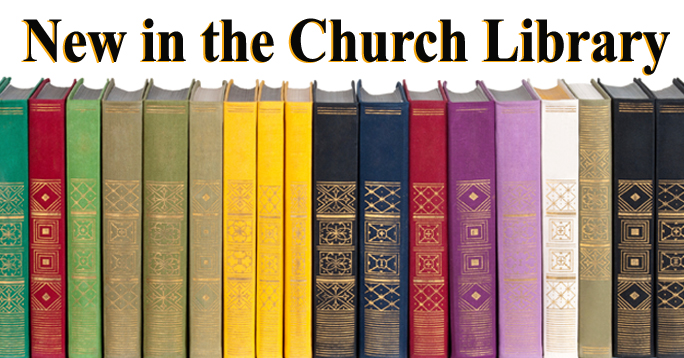 Many of you appreciated our Lenten focus on the practice of Sabbath, and many would like to continue to explore how this spiritual discipline can help us grow in our faith and thrive in our daily lives.
In preparation for our Lenten theme, we amassed quite an array of Sabbath resources which are now available in our Church Library. To continue to experience the renewing rest and promised peace that Sabbath brings, check out these resources:
Sabbath As Resistance: Saying NO to the Culture of NOW by Walter Brueggemann. One of the foremost biblical scholars of our time, Brueggemann offers world-weary Christians a glimpse of a more fulfilling and simpler life through Sabbath observance.
Sabbath Keeping: Finding Freedom in the Rhythms of Rest by Lynne M. Baab. After spending 6 months in Iran and 18 months in Israel, where all activity stops on every 7th day, Lynne Baab began her 25-year journey of Sabbath keeping – as a stay-at-home mom, a professional writer, a graduate student and a Presbyterian minister. Now she offers "a practical and hopeful guidebook for all of us to slow down and enjoy our relationship with the God of the universe."
The Rest of God: Restoring Your Soul By Restoring Sabbath by Mark Buchanan. Pastor Mark Buchanan explains how we've lost and can regain the "rest of God," the gift of Sabbath that is essential to our humanity and our faith. In a culture sick with busyness, "Sabbath is our best cure, our best path for rest and reverence and discipleship."
The Sabbath Experiment: Spiritual Formation for Living in a Non-Stop World by Rob Muthiah. This helpful 6-week guidebook brings together stories, scripture and theological reflection to help us understand how Sabbath can change the way we live in a busy, fast-paced world. Includes tips for families with children and a plan for devising your own Sabbath Experiment.
Rhythms of Rest: Finding the Spirit of Sabbath in a Busy World by Shelly Miller. Using her own personal experience and stories from people in different stages of life, Shelly Miller helps busy people find ways to incorporate a rhythm of rest into their lives. "Miller shares practical advice for not only finding physical refreshment but also restoring your soul."
Sabbath Pause: Seven Weeks of Daily Practices by Terry Chapman. Presbyterian pastor and professor Terry Chapman has compiled a book of beautiful poetry and rich reflections that help you "slow down, breathe and live in the atmosphere of God's abundant love" every day.
Sabbath in the Suburbs: A Family's Experiment with Holy Time by MaryAnn McKibben Dana. With humor, practical tips and spiritual insight, this Presbyterian pastor and mother of 3 shares her family's "real life" Sabbath experiment and how it helped them regain some sanity and control in their hectic lives and deepened their relationships with God and one another.
Look for these at the New Books shelf (far side of the room), call number 263 (followed by the first letter of the author's last name).