Worship Design Commission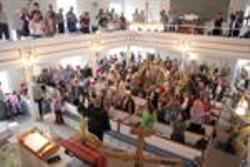 This Commission oversees the needs of our faith community as it gathers for worship.  This includes reviewing the content and order of worship, planning and implementing special services, scheduling ushers, greeters, and lay leaders, making arrangements for the serving of the Lord's Supper, and planning appropriate decoration of the Sanctuary. The Worship Commission also oversees the musical life of our congregation, including service music, the Adult Choir, the Adult and Youth Bell Choirs, and the Sunday Afternoon Concert Series.
Worship Commission Report - September, 2013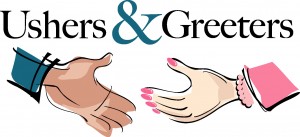 Ushering is a very important part of the morning worship service. An usher is the first person to greet and seat a person in the Sanctuary each Sunday morning and sets a welcoming tone. It is a pleasant task to do and you are still able to be in the worship service.
On the first Sunday of the month, Communion is served and the Elders and Deacons usually take on the ushering responsibility. (There is training for handling the elements.) Four to six ushers are needed depending on whether the balcony is used.
On the 2nd, 3rd, 4th and 5th Sundays of each month, four ushers are needed for both the 8:30 and the 10:45 services. Families members are welcome to usher together at these services or any combination of adults.
If you can help out, please call Terri Froehlich at 528-0811 for the 8:30 service and Pat Prauda at 737-4674 for the 10:45 service. There is also a sign up sheet at the bottom of the ramp on the left hand ledge on your way out of the sanctuary to the Fellowship Hall.
The Usher Commandments describe the responsibilities of the ushers.
Pat Prauda for the Worship Commission
Past Worship Reports