Women
Women's Bible Circle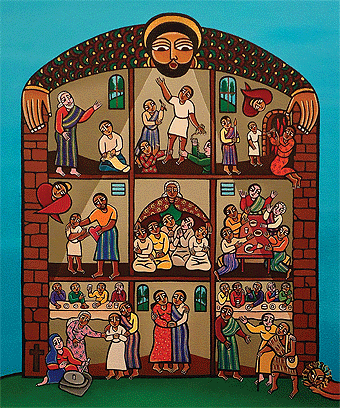 Room 15 — Join Reverend Tami Seidel on the first Wednesday of each month at 10:30 a.m. for a women's Bible study and fellowship time. The study this year is "Dispatches to God's Household: The General Epistles" by Nancy Benson-Nicol. From the study desciption: "The six books of the New Testament explored in this study—1 and 2 Peter, 1–3 John, and Jude—teach us what it means to live in community, what it means to belong to the household of God. A subset of New Testament letters known as the General Epistles, these letters were written to be shared and read aloud in early Christian communities.
During the time in which the authors of these letters lived, believers regarded one another as members of God's family. Thus, a guiding and powerful metaphor in these epistles is the understanding of family—what it means in the world of the Roman Empire as contrasted with the more expansive idea of being a member of God's household through the Holy Spirit. These letters were meant to inspire and comfort the faithful in first-century Asia Minor, and they continue to speak to us today as we grapple with how to live in community as disciples of Christ."
Books are available for $8 each. For information, call Marianna Sherman (737-8294). All meetings are at 10:30 a.m. in Room 15.
All women are invited.
Prayer Shawl Group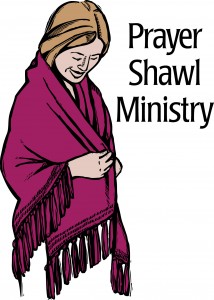 Women from the church meet twice a month to knit shawls, which are donated an as needed basis.  The group also knits crib blankets that are given to newly-baptized babies, as a welcome to our church family.  This is a special opportunity to give to others.
The Prayer Shawl Group meets twice a month in the library/lounge (room 15): before the Women's Bible Circle on the first Wednesday of each month at 9:30 a.m. when there is a bible study session, and at 10:30 otherwise, and on the third Wednesday of each month at 10:30 a.m.
For information, call Marianna Sherman at 737-8294.
Marianna Sherman
Teri Froehlich
Aloha Hicks
Gail Roell
Fran Schiel
Ann Defeo
A prayer shawl story: While making our rounds at Hudson Valley Hospital Center, a few weeks ago, we met a nice gentleman who goes to the Shrub Oak Methodist Church. In subsequent weeks he was still there. We learned that he was having reactions to his chemo treatments. We felt a prayer shawl would be a great support for him.
We made a return trip to deliver one of our prayer shawls. The one selected had been made by one of our prayer shawl knitters – Lorraine. Lorraine had made this very colorful shawl for her daughter who was waiting for her "final healing." She was never able to use this shawl so Lorraine gave it to our group to use.
The red, yellow, blue and orange wool was bright and beautiful and the right colors for our hospital friend Lance. Lance was delighted – "You don't know how much I like color," he replied. "It is my shawl of many colors. When my wife sees this she will say it is a perfect match."
Lance has a decision to make. Should he continue with chemo? We are praying that our shawl will help to bring him comfort and peace as he searches for the right answer for himself and his family.
Marianna Sherman
The Knit Togethers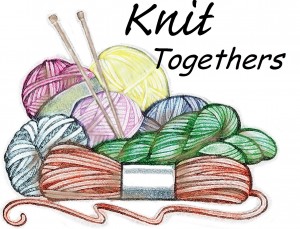 We had a busy summer of knitting. We continue to knit blankets, children's hats and mittens, and baby sweaters and blankets for the December giving to community groups. Our Amazing Show & Tell is planned again for November.
Our meetings are held on the second and fourth Mondays of each month from 10:00am to 11:30am, in the library/lounge (room 15). All who knit and crochet are welcome. Join us in the joy of creating and giving to others in the community.
For information call Norean Radke (962-4370) or Lois Ostling (962-2809).
The Prayer Shawl Group and Knit Togethers can always use yarn. We love donations!