Fellowship
Finding opportunities to come together is important to us.
Women find numerous forums to come together, from Women's Bible Study to the Knit togethers and the Prayer Shawl Group.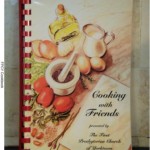 Our Seniors meet monthly, usually for a luncheon (sometimes potluck, sometimes at a restaurant).
Our Youth get together for service projects and fun activities.