Resources
Our Church office has information ranging from pastoral care to floral arrangements for worship services to pledge cards to various church procedures.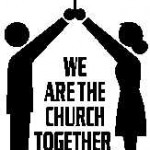 Our Church Library has a good selection of material which  extends and enhances our Education programs.
Sharing the play and sharing the work are characteristic of our congregation.  Both coffee hour and the formation of commissions are important facets as we live out our faith.  The commission pages provide some perspective on how they manage the work, and contribute to church life.