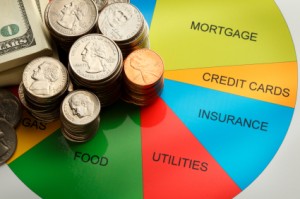 Good economics practice – positive ways of exchanging goods and services – is about the well-being, the livelihood, of the whole household.
In the face of great economic and environmental challenges, the Christian practice of household economics calls on us to manage our private homes for the well-being and livelihood of the small planet home we all share.
For Christians, the move that is faithful is not from the material to the spiritual but rather from materialism to incarnation.
What are you doing as individuals or as a [community]:
To aid those in need of material help?
To create a social and economic system which will function as to sustain and enrich life for all?
Do you keep to simplicity and moderation in your speech, your manner of living, and your pursuit of business?
~ Quaker Query
Contentment Prayer
Lord, help me to be grateful for what I have,
to remember that I don't need most of what I want,
and that joy is found in simplicity and generosity. Amen.
~ Adam Hamilton, Enough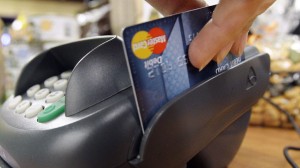 Cut to a bare minimum the weekly/monthly amount of time you spend shopping. Agree as a group to cut the time you spend shopping, browsing through catalogs or in bookstores, going to the mall, planning purchases, Internet shopping, to as little as you possibly can. Later, compare notes, revise the experiment and try again. What do you miss? What needs go unmet?
Try for a week to plan your meals around ONLY what you already have in your pantry and refrigerator and freezer. Make substitutions; eat what you have on hand; try not to buy items for a specific menu. What does this exercise help you to notice about your patterns of consumption?
Plan a Simple Living Party. Invite everyone attending to bring wholesome food to share and something to perform: a poem to read, a song to sing, a story to tell, a kids' book to read aloud, puppets.
Try for a month to walk or ride a bike anyplace you have to go that is less than two miles away. Is this possible where you live? What obstacles do you encounter? Do you need to advocate for safer or more walking/biking paths in your town in order to be able to do this?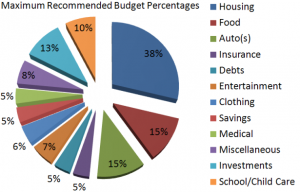 Review your checkbook and credit card receipts. Divide the month's expenditures into three categories: essential, nonessential, and in-between or unsure. Circle any surprising entries. What does this list teach us about where our treasure lies?"
Try doing dishes as a way of praying. What do you notice when you do a "chore" this way?
"To my mind, the idea that doing dishes is unpleasant can occur only when you aren't doing them. Once you are standing in front of the sink with your sleeves rolled up, and your hands in the warm water, it is really quite pleasant. I enjoy taking my time with each dish, being fully aware of the dish, the water, and each movement of my hands. I know that if I hurry in order to eat dessert sooner, the time of washing dishes will be unpleasant and not worth living. That would be a pity, for each minute, each second of life is a miracle. The dishes themselves and the fact that I am here washing them are miracles! In this light, no boundary exists between the sacred and the profane. I must confess it takes me a bit longer to do the dishes, but I live fully in every moment, and I am happy."
 - Thich Nhat Han, Peace is Every Step: The Path of Mindfulness in Everyday Life
Turn off the sound whenever a commercial comes on TV. What do you notice about your attention to the commercial when you can't hear it? Ask yourself (or a child watching with you), "What does the maker of this commercial want from me? How do I want to respond?"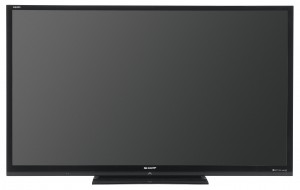 TV – what, when, and where? In your household, begin asking not only what should and should not be watched on TV, and when, but where the TV should be located. Some families will not place the TV in an eating area or in parts of the home where they would otherwise be in conversation with each other. Resist giving every family member a separate TV.
Divest yourself of things you don't use. Go through closets and garages to find every item you haven't used in a year and donate it to an organization or recycle it. Then, don't buy anything for a month. If you see something you want, put it on a list to wait until the month is up. What happens at the end of the month? Do you still really want the things on the list by the time the month is over?
Covenant together with yourself, family, friends or church not to spend money on the Sabbath.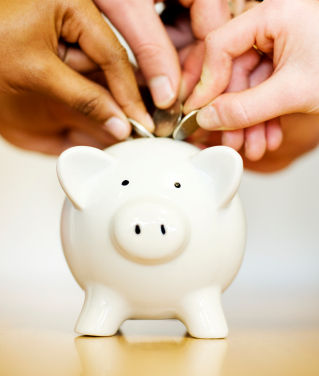 Consider environmental tithing, encouraging congregational members to reduce by one-tenth the amount of power and water used in homes and houses of worship.
Begin a mutual aid support group. A group of young professionals in a church discovered that the potential of each of their lives was hampered by low-grade but real economic anxiety. They decided to contribute to a common fund that could be used to help support any one of them who took an economic risk in order to enhance the quality and contribution of his or her life. Even if they didn't have to use the fund, it freed them up to take risks they wouldn't otherwise have taken.
Try limiting phone calls to 5 minutes, especially with people who tie you up on the phone for long stretches. Sometimes let the message machine take the call. Start with deciding certain times NOT to answer the phone. Say a polite yet firm "no" to telemarketers, and request to be removed from their lists.
Plan (or imagine) an overnight retreat or camping trip using no electricity. What electronic conveniences would you have to do without? What would you do for cooking? Light? Games? Music? What would be the most fun about such a trip?
 source: practicingourfaith.org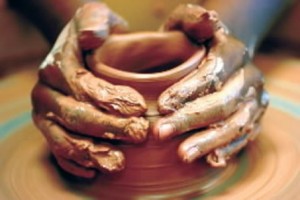 We have inherited a large house, a great "world house" in which we have to live together—black and white, Easterner and Westerner, Gentile and Jew, Catholic and Protestant, Moslem and Hindu—a family unduly separated in ideas, culture and interests, who, because we can never again live apart, must learn somehow to live in peace. ~Martin Luther King, Jr.
The perennial Christian strategy, someone has said, is to gather the folks, break the bread, and tell the stories.
Read the Bible passages from the worship service: Ephesians 4:1-7, 11-16 & Luke 22:24-27. How is your church a reflection of what each passage is saying? How can your church grow? What gifts do you have to help your church grow more faithful as a community?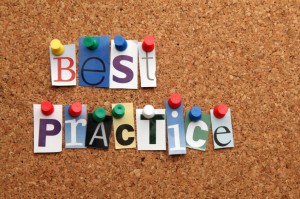 Describe a congregation that you think embodies "best practices" of shaping community. What characterizes its forms of leadership and its power structures? What types of people have leadership roles in governance? …in testimony? …in outreach? …in teaching? …in hosting table fellowship?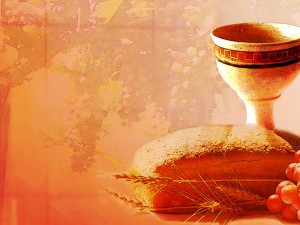 Building Church as a Community: What is your church working on in its life together and ministry that builds community? That leads the community in new directions? That builds maturity among its members? What strengths does your church have to accomplish these things? Reflect on specific occasions when your community gathers in a special way, and ask what each says about the source and purpose of your community: Eucharist/communion, baptism, confirmation/membership, remembrance of the saints, all the festivals of the liturgical year.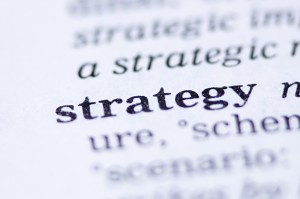 Host or organize a meal with about 10 people from your faith community, or from your neighborhood. Invite participants to tell stories about how they came to this place and to share two of their favorite memories of life in this community.
Get a map of your local town or city and mark the identifiable neighborhoods. What reputation does each neighborhood have? Who are leaders in each neighborhood?
See how many city council members you can name from memory. If you get stumped, obtain a list from city hall. What gifts do the various elected officials bring to the community?
Identify gifts brought to the community. In what ways could you help draw out the gifts that are present in your community and weave them into the life of the larger community? How does your faith community go about calling people to service?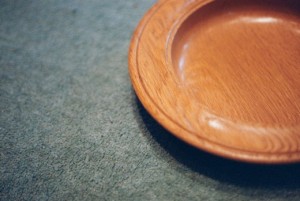 Collect an offering of service gifts. Pledge gifts of service in the coming year from the church community. People might offer to provide a meal in an emergency, give those who need help rides to the doctor, provide musical accompaniment for worship, read scripture for worship, do a special maintenance project, edit the community newsletter.
Support community leaders. In what special ways does your community support its leaders? Write a letter expressing appreciation to a leader you admire.
Within your faith community, identify ways to nurture the qualities that make for democratic governance and adaptive leadership:
A sense of divine power as the power for human flourishing

A basic equality that dignifies the varied gifts of all members

Forms of address that tend more toward "brother" and "sister" than titles

A sharing of resources with a view toward individual need

An effort to cross social boundaries for a more inclusive community

An uneasy relationship to every dominant order, every "Caesar"

A conviction that this community is a vanguard example for the wider world.
Use these strategies for dealing constructively with communal change:
Set a time to listen to objections and clarify so that those who oppose know they were heard. Do not defend proposed change.

Use conciliatory speech and avoid polarizing or patronizing rhetoric.

Find an objective facilitator who can help people feel they are part of the change process and that it's not forced on them.

Respect dissent, and be willing for the proposed change to incorporate some of the ideas of those who oppose it.
source: practicingourfaith.org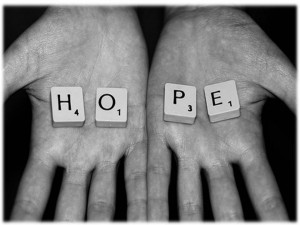 In the Christian practice of dying well, Christian people do things with and for one another in response to God's strong love, translating into concrete acts our belief in the resurrection of Christ, and of ourselves.
Here, at the very edges of life, the practices of the community can proclaim what we most need to hear: that even in death, we are not alone.
Dying in its embrace, we are confident that after we die, the church will gather to celebrate our life and mourn our passing, and confident that the community will care for our family through prayers, visits, and generous hospitality.
With the assurance that not even death will separate us from God's love, we can dare to nurture the Christian practices that will help each of us to embody God's mercy to one another while we live and then, when it is time, to die well.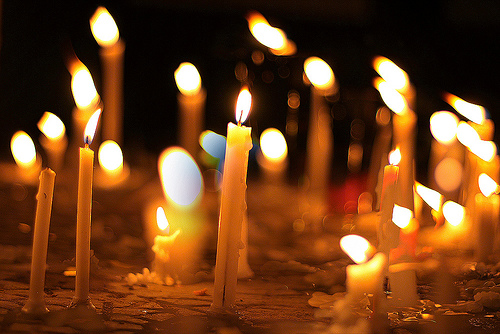 Play charades. Act out euphemisms about death or dying you have heard (kick the bucket, wasted, croaked, passed on, etc.). What do these euphemisms tell us about our attitudes towards death? Which euphemisms about death and dying are difficult to act out? Why?
Compose a prayer about death and dying. Write the word "death" in the middle of a chalkboard or a piece of newsprint. Free-associate words that connect to the word death. Write those words all around the central word "death", connecting them with lines to the center. As the words begin to pile up, use the "satellite" words to free-associate with yet more words, both verbs and nouns. When the paper or chalkboard begins to fill up, stop the free-association, and begin using the words generated to create a prayer. First choose one or two of the words as an address to God (it could even be "God who is close by us in death" or "Life-giving God", or "Great Mystery"). After the address, use the words to describe action that God has done, to express thanks, to make a confession, to petition God, to promise our faithfulness, or any combination of the above. Rearrange the phrases as you see fit. Close the prayer with "Amen". Share the prayer with your family, pastor, friends or others you think might benefit from your prayer.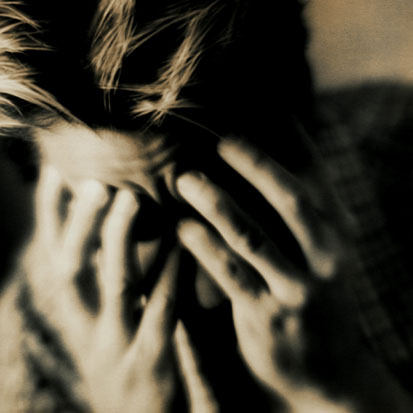 Read aloud one or two psalms of lament (Psalm 22, 42-43, 60, 88, 129, 137). Allow the appropriate portions of the psalm to evoke despair and anger, raw intensity of emotion. What needs to heal in you from the emotions these psalms evoked? Who can you talk to about your grief and loss?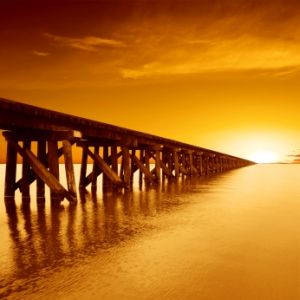 Read through the funeral service(s) in your church's book of worship. What elements of lament, hope, judgment and mercy do you see? Compose a memorial service for yourself. What scripture passages, hymns, prayers, and rituals would you include in your own service?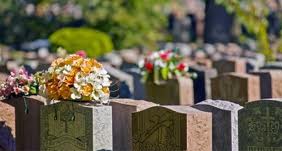 Things to do for someone who has lost a family member or friend:
Go visit the person who is grieving.

Make and send a card or a picture frame.

Bake cookies for a family with children, or offer to babysit.

Help serve a family dinner provided by the church at a funeral service.

Rake leaves, wash windows, mow the lawn.

Plan a fund-raiser to assist with medical expenses for a family that has experienced great medical expenses.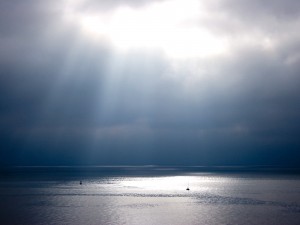 Things not to say. What words or phrases were not helpful to you when a loved one died? For example, "It was God's will." "God wanted him in heaven." "She's in a better place." What else can you think of that may be said with good intentions but is actually quite harmful?
Plan Your Funeral Service. Work with the pastor to plan your funeral service. What music do you want to sing? What scripture passages express your faith and life? Who do you want to speak? Where will you be buried? What funeral home will assist the church/pastor in the burial?
sources: practicingourfaith.org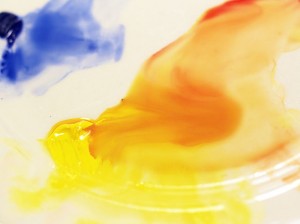 When you express what is authentic to God's creative Spirit within you, you bring a unique gift to the world, because no one else can say or do or see the world exactly the way you can.
God's Spirit is still moving in the world, even in and through us. When we express the Spirit's creative movement in our own unique way, we bring something brand new to the world. Sometimes creativity arises from pain, sometimes from joy; but it is always more than "art" done by "creative" people.
Let Creation spark creativity
Take some time to walk around in silence and notice creation. Find a comfortable place to sit and look around. When do you feel particularly close to nature? What place helps you feel close? What did you see, hear, smell, touch? In what ways does this experience draw you closer to other people and to God?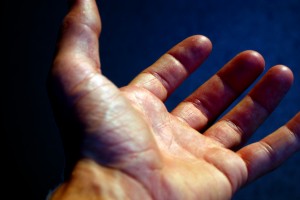 What is waiting to be created through you as a gift to share?
Read David Whyte's poem "What to Remember When Waking". What do you see and hear in the poem that sparks creative thought and action for you?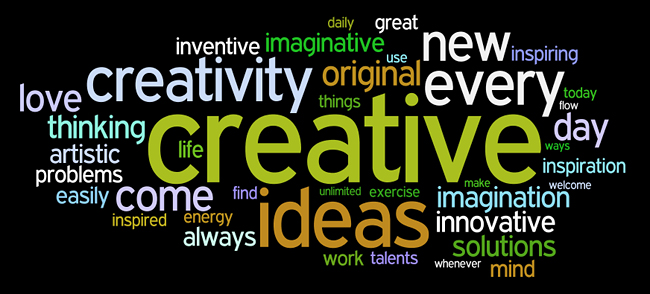 Being an Artist
Reflect on these comments by Madeleine L'Engle (Walking on Water: Reflections on Faith & Art):
To paint a picture or to write a story or to compose a song is an incarnational activity. The artist is a servant who is willing to be a birthgiver. In a very real sense the artist (male or female) should be like Mary who, when the angel told her that she was to bear the Messiah, was obedient to the command…I believe that each work of art, whether it is a work of great genius, or something very small, comes to the artist and says, "Here I am. Enflesh me. Give birth to me."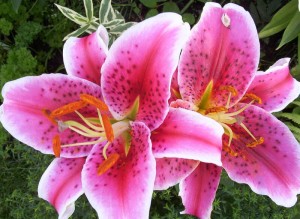 Consider the Lillies: How might our anxieties diminish our creativity?
Read Matthew 6:26-32: Look at the birds of the air; they neither sow nor reap nor gather into barns, and yet your heavenly Father feeds them. Are you not of more value than they? 27 And can any of you by worrying add a single hour to your span of life? 28 And why do you worry about clothing? Consider the lilies of the field, how they grow; they neither toil nor spin, 29 yet I tell you, even Solomon in all his glory was not clothed like one of these. 30 But if God so clothes the grass of the field, which is alive today and tomorrow is thrown into the oven, will he not much more clothe you—you of little faith? 31 Therefore do not worry, saying, "What will we eat?' or "What will we drink?' or "What will we wear?' 32 For it is the Gentiles who strive for all these things; and indeed your heavenly Father knows that you need all these things.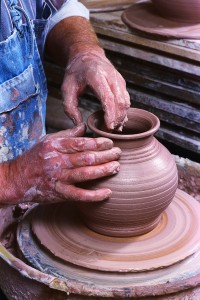 Be a Potter
Read Jeremiah 18:1-4: "1 The word that came to Jeremiah from the Lord: 2 "Come, go down to the potter's house, and there I will let you hear my words." 3 So I went down to the potter's house, and there he was working at his wheel. 4 The vessel he was making of clay was spoiled in the potter's hand, and he reworked it into another vessel, as seemed good to him."
Be the potter and create something. Work with Play-Doh or clay, draw something or build something. What did you make that you liked? What did you make that was ugly or displeasing as a creator? How did you react? What did you remake? What does this tell us about God's work and our relationships?
How can we use our creativity everyday to make our work, our church and our lives truly extraordinary?
Review and choose one of the 10 points of Everyday Creativity and focus on it.
1. Creativity is the ability to look at the ordinary and see the extraordinary.
2. Every act can be a creative one.
3. Creativity is a matter of perspective.
4. There's always more than one right answer.
5. Reframe problems into opportunities.
6. Don't be afraid to make mistakes.
7. Break the pattern.
8. Train your technique.
9. Put ourselves in the place of most potential.
10. Be ready to take advantage of windows of opportunity.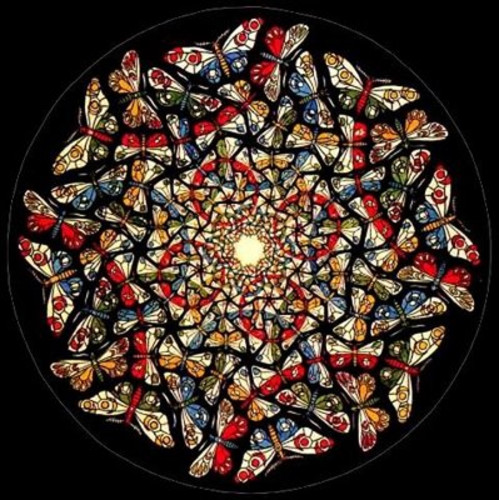 Sources: waytolive.org, everydaycreativityfilm.org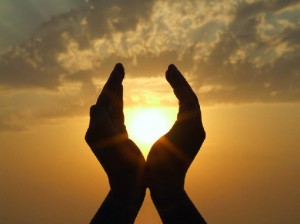 Healing events are daily signs of the divine mercy that is surging through the world and guiding it toward its final perfection.
Healing is an indispensable part of the coming wholeness that God intends for all creation.
Read the scriptures from Sunday: http://bible.oremus.org/?ql=232816106
Luke 18:35-43

James 5:14-16

Acts 3:6
What is God saying to you through these passages? How might you continue Jesus' ministry of healing and wholeness and let God work through you?
Prayer for Healing: Which part of this prayer from Sunday's service reminds you of you, or of someone for whom you can pray?
One:    God, our creator,
your will for us and for all your people
is health and salvation:
All:    have mercy on us.
One:    Jesus, Son of God,
you came that we might have life
and have it in abundance:
All:    have mercy on us.
One:    Holy Spirit,
dwelling within us,
you make us temples of your presence:
All:    have mercy on us.
One:    For all who are in need of healing, [silence]
Lord, in your mercy,
All:    hear our prayer.
One:    For all who are disabled by injury or illness,
about to undergo surgery or in recovery, [silence]
Lord, in your mercy,
All:    hear our prayer.
One:    For all who suffer in heart, mind or spirit,
troubled by confusion, doubt and despair [silence]
Lord, in your mercy,
All:    hear our prayer.
One:    For all who are living in broken relationships and with challenging circumstances, [silence]
Lord, in your mercy,
All:    hear our prayer.
One:    For all who are anxious about work, money and basic necessities, [silence]
Lord, in your mercy,
All:    hear our prayer.
One:    For all who experience the joy and the burden of being caregivers, [silence]
Lord, in your mercy,
All:    hear our prayer.
One:    For all who practice the healing arts, [silence]
Lord, in your mercy,
All:    hear our prayer.
One:    Into your hands, O God,
we commend all for whom we pray,
trusting in your mercy;
through Jesus Christ our Lord. Amen.
Pray for the many who are healers: medical personnel or chaplains, organizations that promote wholeness and healing for the environment, recovery programs, volunteers in Hospice, those who visit patients in hospitals, home health aides, caregivers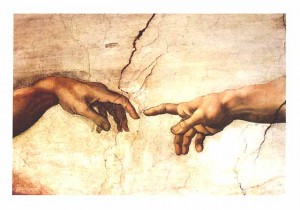 Receive and give forgiveness: What have you done that needs to be forgiven? What resent could you let go of? Who do you need to forgive that your anger and resent only hurts you?
Offer Hospitality: Who could you welcome into your home that needs healing from isolation and loneliness? Who could you visit that would feel better by your presence with them?
Heal Creation: Join an effort to restore nature. Join a clean-up project. Support efforts that plant flowers and trees. Look for ways to protect animals. What sacred space needs protection?
Bring a meal: Who is recovering from physical or emotional injury that could use a meal right now? , or organize a visitation or meal schedule.
Make an inventory of healing places: Where in your community does healing take place? How might you support the healing that happens there? Where in your life does healing take place? Do some of these places offer wholeness more than physical cure?
Join our church's Visitation Team: Every week, members of our church visit shut-ins, homebound, nursing home residents and those who have temporary issues. Communion visits also happen regularly. Contact the church office to find out how you could join a visiting team to bring presence to members of our church.
Keep Sabbath: How would rest bring healing to your life? How has too much work hurt you mentally, physically, emotionally and spiritually? In what ways can you rest and know God's healing presence?
Step out of your routine: Join a yoga class. Walk. Meditate. Stretch. Practice deep breathing. Run. Cycle. Rock climb. What would renew and restore your body in the midst of work or daily routines that need change?
The Christian practice of hospitality is the practice of providing a space to take in a stranger. It also encompasses the skills of welcoming friends and family to our tables, to claim the joy of homecoming.
When it is most fully realized, hospitality not only welcomes strangers; it also recognizes their holiness. It sees in the stranger a person dear to and made in the image of God, someone bearing distinctive gifts that only he or she can bring.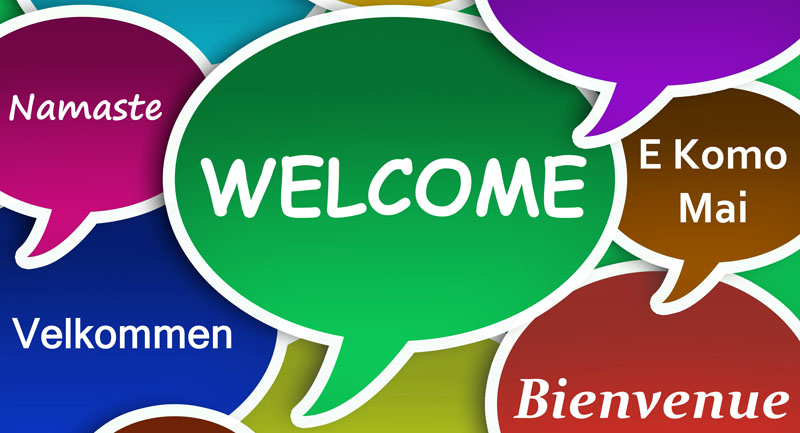 Hospitality in the Bible. How is the person welcomed in these passages and what happens to host and visitor?
Genesis 18:1-15

Luke 15:11-32

Luke 24:13-25
Click here to read the passages: http://bible.oremus.org/?ql=232176794
Dinner conversation: Describe ways you've offered hospitality, or received it. What did you like about it? What did you learn? What would you do differently? How is the meal you share with your family an experience of hospitality, or not? How do you welcome your family to share themselves during the meal?
Are there some people in your neighborhood who seem to practice hospitality especially well? Invite them over and have a conversation about how they learned to be hospitable, and how they understand it.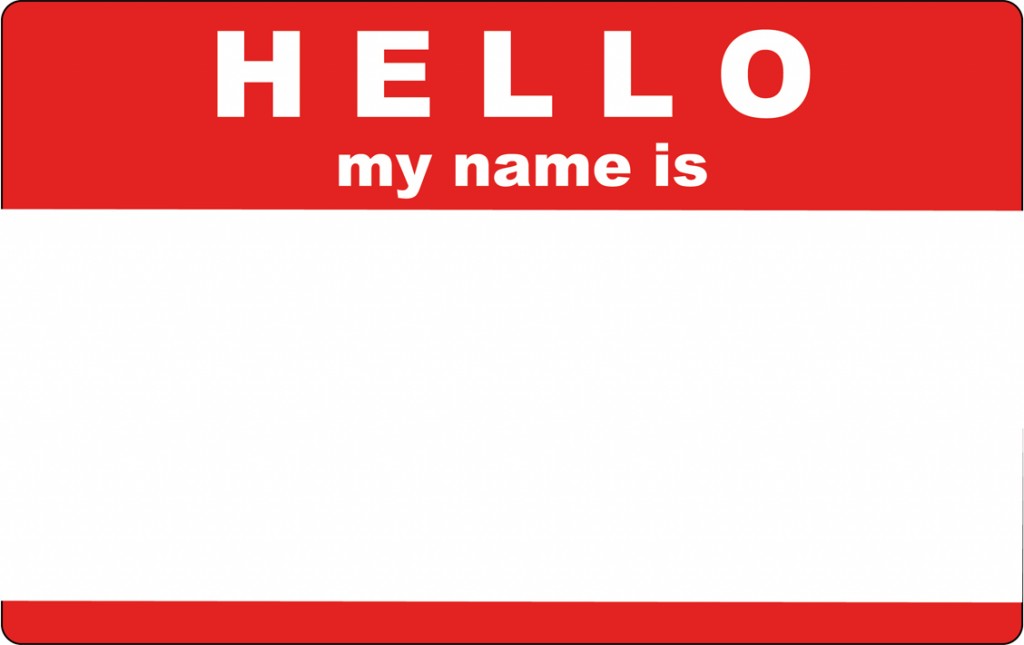 "Welcome! We're glad you're here."
How prepared are we to welcome visitors at church? Who do we notice when are at church? Whose name do you know and who could we get to know? How is our church designed to say what is happening, where to go and what is important to us?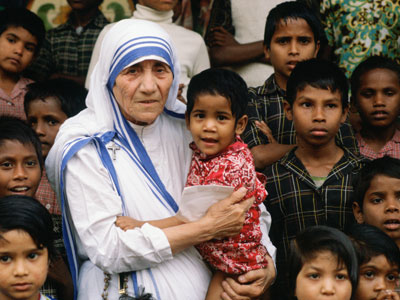 How is hospitality a social justice issue?
Educate yourself on immigration issues in your state or nation. Look for ways to help shape public policy on immigration.
Donate time at the food pantry to share food and to get to know the people. The food pantry is open twice a month. www.fpcyorktown.org/calendar
Donate food or money to our Food Pantry. Donate online at www.fpcyorktown.org/giving.
Invite people in your community who come from other cultures to help you offer a "taste of __________" evening. Organize it and help provide ingredients for preparing special dishes.
Imagine: You have just inherited a charming bed and breakfast in a small city. You can only keep it if you make it a "welcoming place." What will you name it? What will be your specialty? What will you serve? Who will be your clientele? What furniture and decorations will you use? Is there something in your answers that you could do now, with or without money?
Invite an architect, landscaper, and/or visitor to talk to you about assessing how your home or church space speaks welcome.
Become a part of our Visit the Visitor program. Bread is available each Sunday to deliver to visitors who join us for worship. Would you be wiling to deliver bread and tell the visitor that we were glad they joined us? Contact the church office to sign up.
Research organizations in your area that house and feed people on an emergency basis. Make copies of addresses and phone numbers, along with simple maps, and keep them in your car. Offer a copy to any panhandlers you meet.
information from practicingourfaith.org and Way to Live.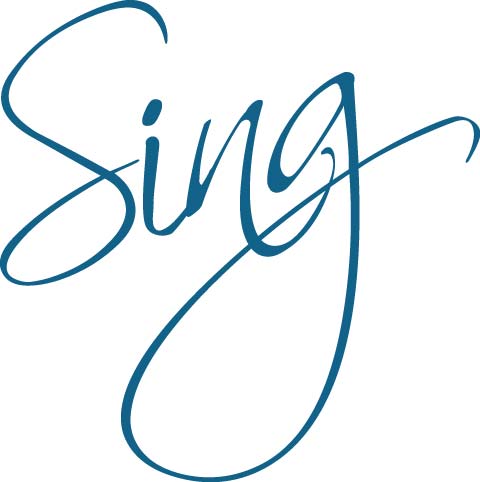 Something is shared in singing that goes beyond the words alone. This something has taken shape over many centuries in a practice that expresses our deepest yearning and dearest joy: the practice of singing our lives to God.
Whether around campfires or in recital halls, on the playground or in churches and synagogues, the act of singing has expressed human feelings and the sense of being in the world, of being alive.
Is there a particular song or a piece of music that goes straight to your heart? What feelings does it stir up in you?
Do you have a favorite song that you enjoy singing in the car? How do you feel when you are singing this song in the car? What memories does it bring back for you now?
In your family, tell stories about your favorite hymns, including how you learned them. What associations do you have with them? Alternatively, sing a song from childhood that is a part of your faith tradition. What is the most powerful memory the song evokes? Look carefully at the words. How has your faith changed since that song first became formative for you?
Recall a recent occasion when you heard music that triggered a memory. What was the occasion, the music, and the memory?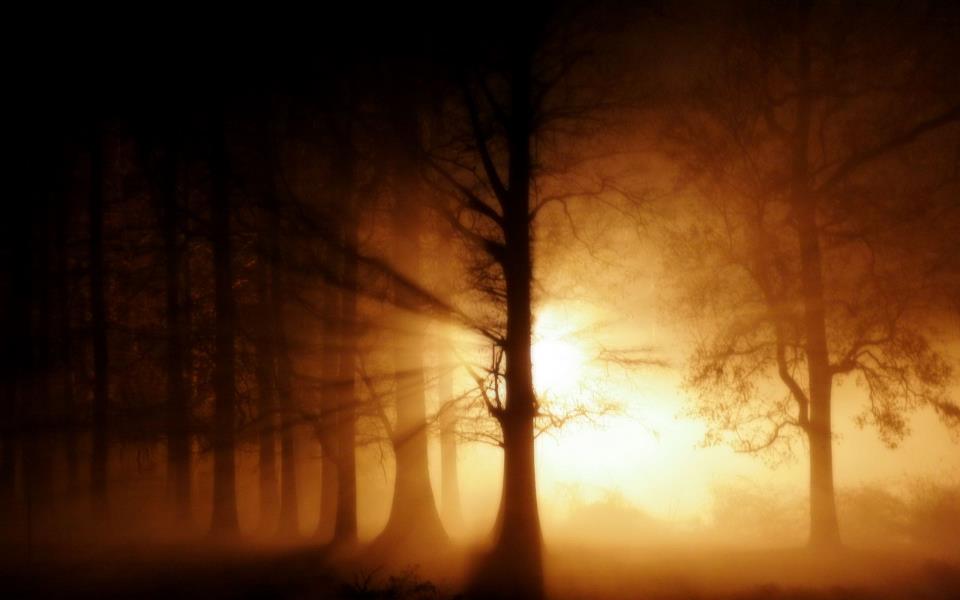 Go outdoors and listen to the "music" of nature around you for fifteen minutes. What songs do you hear creation singing?
Make a list of sung mealtime graces that you and your family know. Post it where you regularly eat. Sing together one of the graces whenever you gather together for a meal. Add to the list as you learn new ones.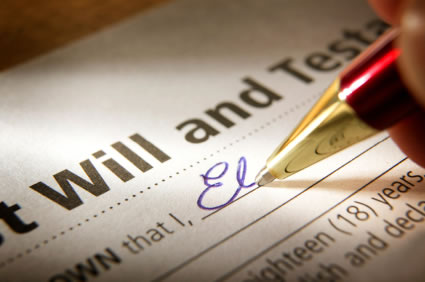 Create a musical last will and testament. If you were planning your funeral/memorial service, what hymns, psalms, and songs would you include? Record your ideas, add to them as you think of others, and let someone know where the list is, sort of like a musical last will and testament.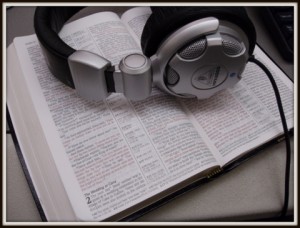 What common threads do you notice in these biblical songs? How do these songs help us sing our own lives to God? Click here to read them.
Ecclesiastes 3:1-8 (a time for everything)

Exodus 15:21(Miriam's song)

Luke 1:46-55 (Mary's song)

Luke 2:29-32 (Song of Simeon)

Philippians 2:5-11 (the Christ hymn)
Visit a synagogue or church not of your own tradition where singing is a central part of the worship service. How do you perceive music to be shaping this community and sustaining a distinctive kind of spirituality?
Include a music/hymn listening session as part of your regular prayer time. "Pray" the music as you listen. Alternatively, sing your prayers, using favorite hymns, liturgical settings. Remember Augustine's comment that "whoever sings prays twice."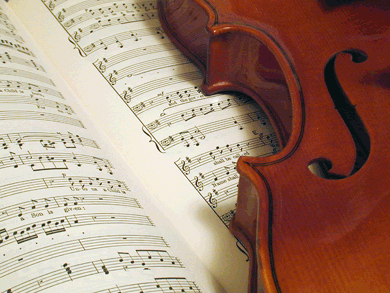 Learn new hymns and songs. Using a hymnal companion or Internet resources such as The Cyber Hymnal, research stories behind the hymn and its author and/or composer.
Make a recording to enjoy on trips. Ask each person in your family to contribute at least two favorite songs to a recording you make to enjoy on trips or at times when you are together. Make a new recording occasionally and save old ones for posterity!

In testimony, people speak truthfully about what they have experienced and seen, offering it to the community for the edification of all…It is a deeply shared practice – one that is possible only in a community that recognizes that falsehood is strong, but that yearns nonetheless to know what is true and good.
What is the difference between testimony and gossip?
When you talk about other people, what is the message you are sharing about yourself? Care, support, love, interest, curiosity, or is self-centered, demeaning, hurtful?

When you talk about others, what is the message you want others to hear?

Can you think of times when speech that has been labeled "gossip" might be testimony that has not dared to go public for fear of reprisal?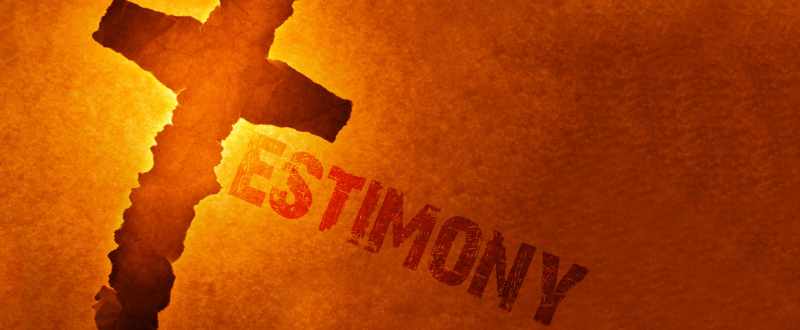 What is the testimony of our worship service? To what does it witness?
Using a recent bulletin, review a "typical" order of worship in a church service. Mark places where there is opportunity for testimony – spoken, sung, and nonverbal. To what sorts of things does the service testify? What do people experience and see of God and their lives through worship?
Watch selected television commercials. Advertising is the platform for much of the public testimony we experience today. Consider:
What is being sold, and to whom?

What is the producer using to sell the product?

What do you suspect this product will in fact do?

What testimony does this ad give to the values and priorities of our society?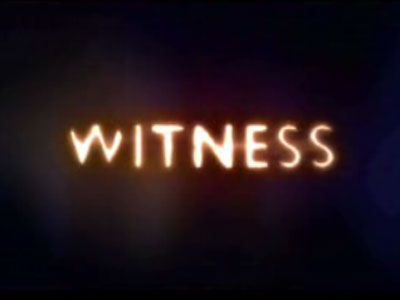 How do you use the sermon to grow in faith with the preacher?
What do you hear in the sermon of the preacher's own faith?

What do you hear in the sermon that builds up, challenges, informs, calls the church to action?

Write a letter in response to your pastor's Sunday sermon. Use the opportunity to testify to your own beliefs of what God is teaching/showing you as well as asking questions of the pastor.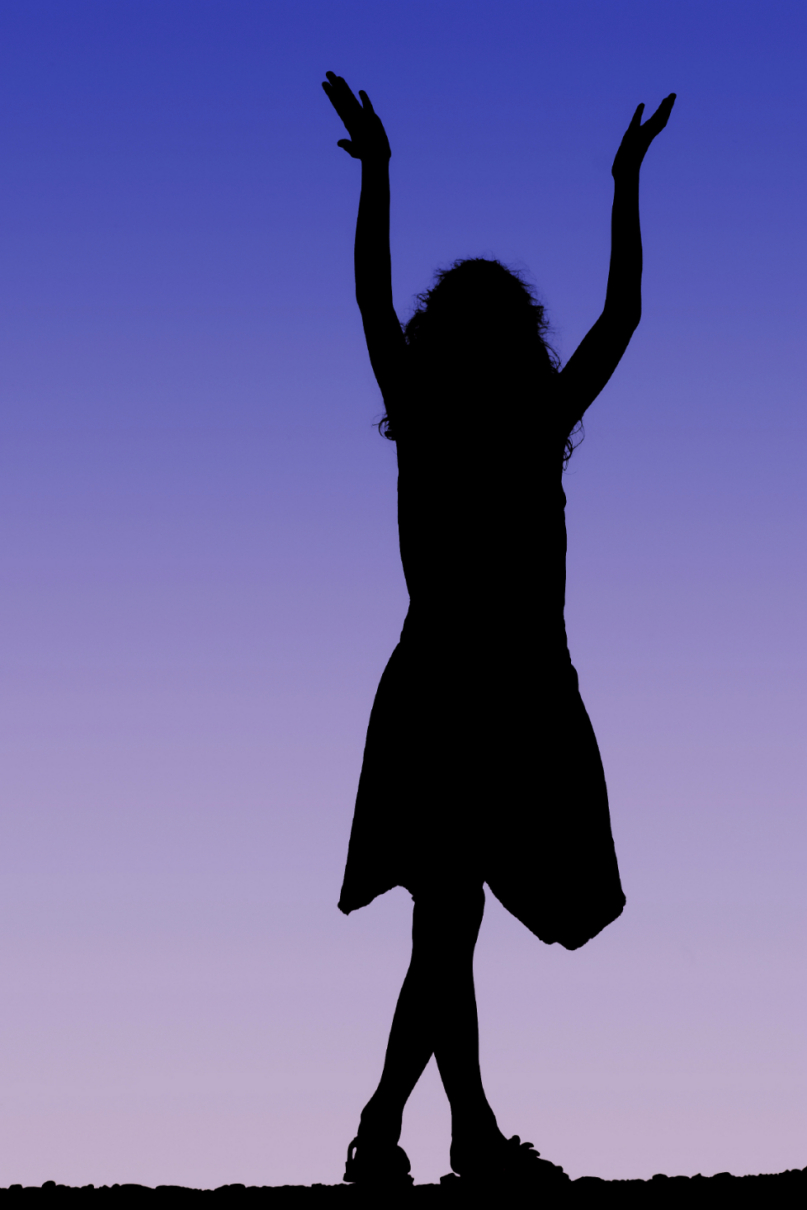 Listen to the testimony of the spiritual but not religious.
Invite people who consider themselves spiritual but not religious or suspicious of institutional church to share their life story and give their perspective about faith and life. Where do they see God active in their lives? What are they searching for in the way they talk about life and faith? How can we learn from them about God and God's work in the world?
Listen to the testimony those on the margins.
Invite people to meet with your group or faith community to give testimony from marginal living (migrant workers, refugees, homeless, ex-convicts, people of color, people on welfare). Where do these people see God active in their lives? What is life like for them from where they live? What do they see that we don't?
Write an epitaph.
Write a letter for someone whose living and/or dying has been a testimony of faith.

Write a goodbye letter for when you die, giving testimony to your faith journey, to your hopes for the future, blessing those you leave behind.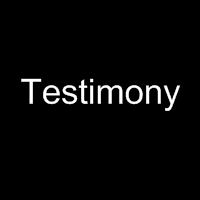 What is your favorite hymn or song?
What does the hymn/song speak about? What does it affirm? What does it stand against? How does it make you feel? What does it lead you to do?
Consider kerygma. Kerygma is the Greek work for "proclamation," meaning what is proclaimed as well as the act of proclaiming. Identify several dominant kerygma within our society. What messages most shape our dreams, expectations, and values? In what form are these messages conveyed? How do you follow them intentionally or unintentionally?
sources: practicingourfaith.org, Practicing Our Faith: A Way of Life for a Searching People,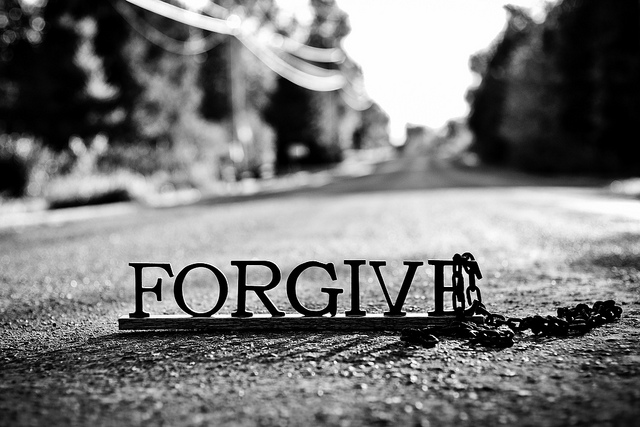 Forgiveness involves us in a whole way of life that is shaped by an ever-deepening friendship with God and with other people. The central goal of this practice is to reconcile, to restore communion — with God, with one another, and with the whole creation.
In order to participate in the practice of forgiveness, we need to unlearn those things that divide and destroy communion, including our own habits of thought, feeling, and action. We need to learn to see and live as forgiven and forgiving people.
How do people who have experienced forgiveness react when others make mistakes?

When have you seen vengeance averted in creative ways?

How can we avoid reproducing violence, and still take seriously people's responsibilities for their actions?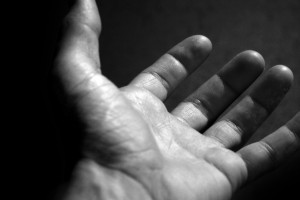 What kinds of words, gestures, and actions could be offered so that the possibility of a new relationship can begin to emerge?
Words of gratitude: "Thanks for your kindness in doing this." "I forgive you, let's work this out." "I'm sorry, please forgive me."

A gesture such as a handshake—originally a sign that one is not carrying a weapon in the right hand.

Filling out a "bill of forgiveness" to give to another person, ritually signifying the transaction that has been communicated between the two persons.

The offering and receiving of food as a sign of hospitality; it is not easy to eat your enemy's food, because so much is at stake.
How does worship help you experience forgiveness?
What in this Sunday's prayer of confession helps you identify sin and brokenness in your life and relationships?

What in worship helps you experience forgiveness?

What forgiveness do you need to offer in response to hearing that you are forgiven?

What if forgiving seventy times seven (Matthew 18:21-22) could make forgiveness habitual? How do regular liturgical practices and prayers of confession, the kiss of peace, washing feet, baptism, and assurances of pardon till the ground for planting forgiveness and making it habitual?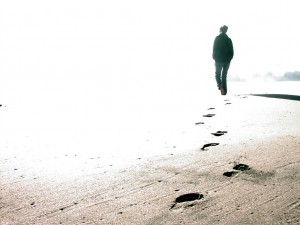 Facing the Obstacles to Forgiveness
Forgiveness does not merely refer backward to the absolution of guilt; it also looks forward to the restoration of community. What part might forgiveness play in breaking cycles of violence and abuse in our families and our communities? How do we explain our fascination with violence and hatred in the media?

Part of the problem of wanting to practice forgiveness is that we are often less sure of what we love than of what we hate. When have you noticed someone retaliating by choosing self-destruction over reconciliation?

Anger is a sign that something needs to change. When might bitterness and hatred seem justified? When might anger lead to appropriate resistance and insistent action for change? What is the danger even in righteous indignation?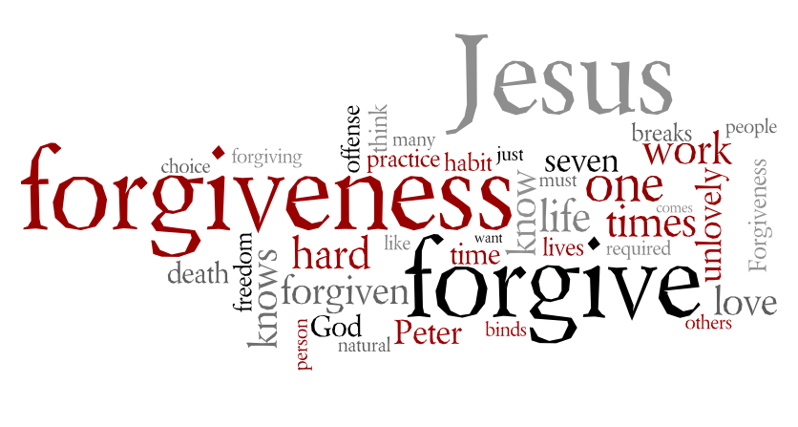 Building Communities of Forgiveness
Even a forgiving community has boundaries, especially when forgiveness is abused. What boundaries are evident in the parable of the merciless servant (Matthew 18:23-35)? When might reconciliation require separation? What boundaries does your community set to guard against abuse of forgiveness?
Before going to sleep, consciously let go of the hurts and angers of the day.
Regard each evening as the beginning of a new day. Create a simple ritual of silence, word and gesture that allows you to let go of hurts and angers.
Face your most recent experience of when forgiveness did not happen.
Can you find forgiveness by walking in the shoes of the other person? Are you willing to speak truthfully and patiently about your personal conflicts?
Commit to pray for your enemy.
Pray simply and directly for yourself and for your enemy. Pray as often as it takes to discover forgiveness and reconciliation. Ask someone to anoint you for healing this relationship.
Reflect on ways forgiveness does and doesn't happen throughout the course of a week.
Keep journals and note situations of small and large conflict and how they were resolved (or not). What could you do to heal those broken moments?
Write a letter to someone you are struggling to forgive.
State clearly what the injury is, why it still hurts, and why it is difficult to forgive. Imagine lifting up this difficulty and giving it to God. Then burn the letter and scatter its ashes. Bless your enemies. Imagine wishing the best for the ones you find it hard to forgive … not just what you want them to be or do, but the richness of all God has to offer. Pray through this image, using words such as "I ask you with all my heart, O merciful God, to pour out your bountiful blessings upon my enemies. Do not let our fractured relationship cause them harm. Deal gently with them, gracious God, and repair what has been broken and torn so that together we might glorify and serve you in all that we say and do." If you cannot do this yourself, ask a trusted friend to pray for you and for your enemy.
Sources: practicingourfaith.org and Practicing Our Faith: A Way of Life for a Searching People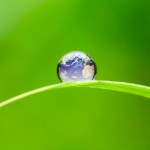 Sabbath keeping is not about taking a day off but about being recalled to our knowledge of and gratitude for God's activity in creating the world, giving liberty to captives, and overcoming the powers of death.
Keeping Sabbath is about asking, Where is there space for God to show up in my life? How do I rest so that I can remember who I am as created by God to reflect God's goodness? How do I rest so that I remember I have been set free from the power of sin and death?
Prayer for Sabbath
God of all glory, on this first day you began creation, bringing light out of darkness. On this first day you began your new creation, raising Jesus Christ out of the darkness of death. On this Lord's day grant that we, the people you have made your own by water and the Spirit, may be joined with all your works in praising you for your great glory. Through Jesus Christ, in union with the Holy Spirit, we praise you now and forever.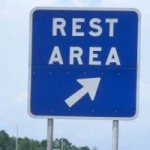 What's good to say "yes" to on the Sabbath?
Joyful worship.

Feasting, playing, taking delight in nature and in one another.

Freedom that contributes to the freedom of others and to the well-being of the natural world.

Something different from what you do regularly all other days.
What's good to say "no" to on the Sabbath?
Committee meetings, even for church. Schedule meetings on other days.

The marketplace. Try not to spend money on the Sabbath. Refuse to let the marketplace govern life this day.

Sadness and mourning. "The Sabbath does not 'do away' with sadness and sorrow," writes Pinchas H. Peli in The Jewish Sabbath, "it merely requires that all sadness be 'tabled' for one day so that we may not forget that there is also joy and happiness in the world and acquire a more balanced and hopeful picture of life." Even mourning is suspended in order to rejoin the community for Sabbath. "The Sabbath, by its very being, comforts and heals."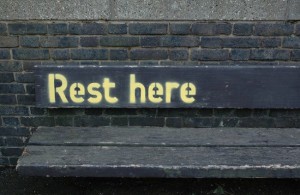 Rest from commerce.
Name 3 things you might do to "rest" from commerce on the Sabbath.
Rest from worry.
What activities summon worry or anger in you – paying bills, doing tax returns, making "to do" lists for coming week, thinking of things or people who irritate you? If you knew you could refrain from those worrisome activities for 24 hours every week, how would it change your week? How might it help you let go of slights and grudges?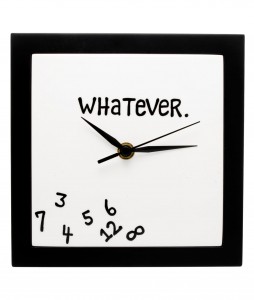 Rest for creation.
How can we spend Sabbath practicing a way of life that is good for creation? What might this do to us during the other six days?  What step could I take to encourage rest, recovery, renewal for the planet? What activity could I do to care for nature?
Rest from work.
What would this mean for you and for your friends and family?

Do you know anyone who is required to work on Sundays? Name what Sabbath might mean in this person's situation. How can you help him/her find joy in Sabbath?

Pray for work, for colleagues, for bosses, for those under management.

How could you support those who are looking for work?

What issues do workers face that Sabbath rest makes you aware of?

What do I need to say yes to in my job for me and for others?
Attend Sunday worship. Sunday is not just about "going to church"; it is about taking part in the activity by which God is shaping a new creation. It is a foretaste of the feast to come.
Rest alone.
Spend an hour in solitude. Sleep/nap. Read. Reflect. Walk. Pray.
Rest as a church.
Visit the homebound. Invite lonely ones over for a meal. Dissuade a committee from meeting on Sunday. Instead of rushing out after worship, have a cup of coffee (or tea or water) with someone in the church you know or would like to get to know.
Good Sabbaths make good Christians, and Good Sabbaths make good societies.
Reflect on the quote by Barbara Brown Taylor in Altar in the World
"At least one day in seven, pull off the road and park the car in the garage. Turn off the computer. Stay home not because you are sick but because you are well. Talk someone you love into being well with you. Test the premise that you are worth more than you can produce—that even if you spent the whole day being good for nothing you would still be precious in God's sight."
Read the blog post: Why I Keep Sabbath? by Jana Reiss
http://janariess.religionnews.com/2013/03/06/why-i-keep-the-sabbath/