Who Are We?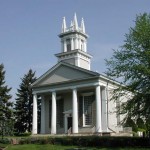 There's so much going on in our church.  Please see the "Find Visitor Information Here", "Worship Schedule", and "What's Happening" boxes on the right.
We also have information on this website about:
… and many other subjects.  Please explore this website (via the navigation bar immediately under the page heading) to find out more about our church.